Festive Dog Cothes to Spread the Holiday Cheer
By Erin 2
Think you're the only one who enjoys getting dressed up for the holidays? Think again! Your dog likes showing off his spiffy Christmas clothes just as much as you do, so here are our some of our favorite festive dog clothes finds that your dog would be proud to rock all season long!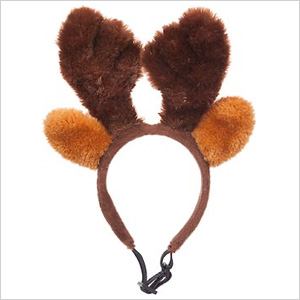 Reindeer antlers
A dog in reindeer antlers will be the talk of any Christmas party, so let your dog get in on the fun with this pair of Holiday Plush Reindeer Antlers & Ears. A tad goofy and a lot festive, reindeer antlers are perfect for the pup who won't tolerate a sweater — not to mention they're simple to get on and off with the adjustable elastic strap. Giddyap let's go!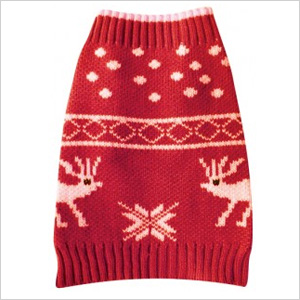 Festive sweater
Never dressed up your dog before? Start with this tame Jacquard Holiday Sweater in a reindeer and snow print — the perfect pick for dog owners who want to spread a little holiday cheer without going over the top. Cozy, cute and comfortable, with a stretchy neck and waist, this is the one doggie sweater to buy this season!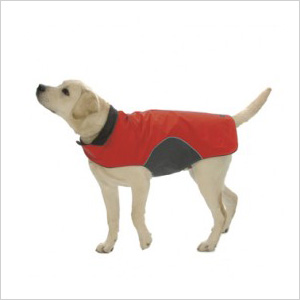 Sport parka
Those winter walks are cold for your dog too, so keep him toasty with the Cloak & Dawggie Sport Parka made of waterproof nylon with a warm, polar fleece lining. Available in a variety of colors, including a very merry shade of red, this is one piece of outerwear that dogs of all sizes need for a walk out in the winter wonderland.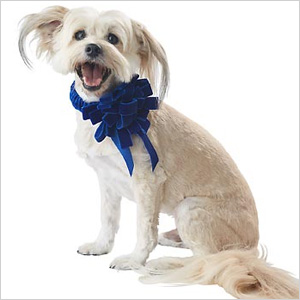 Bow collar
Maybe a delicate bow is more your style when it comes to dog accessories, so pick up this brilliant Blue Velvet Bow Collar to make your dog feel like the gift he is. Ideal for dogs that celebrate Hanukkah as well, this is the perfect choice for that holiday photo or just to make sure he looks his best at your holiday party.
Elf costume
Costumes aren't just for Halloween! Deck your more tolerant dog out in this Elf Pet Costume and he'll think he's Santa's helper from now until Christmas! The festive dog costume comes with a green tunic, hat and cuffs and will even get Scrooge in the holiday spirit. How can you not love this?